Outsourcing has emerged as a significant trend in the digital and virtual world we live in. As Thomas L. Friedman discusses in his book, "The world is Flat", he analyzes globalization, primarily in the early 21st century. He explains how the world is becoming a level playing field in terms of business and commerce, wherein all companies and service providers have an equal opportunity. With global connectivity and network effect, companies can eliminate time and distance and enable a virtual world.
Today, companies based in San Francisco private services for companies based in New York, London, Amsterdam, Mumbai, and elsewhere.
The workplace has evolved into projects and activities rather than a destination, as was the case pre-internet.
Similarly, this trend is impacting, in a positive way, how companies think about managing their growth and optimizing their business investment ROI. Companies realize that effective outsourcing can also apply to their key company executives.
Examples of part-time and fractional Chief Marketing Officers (CMO's) can be found in nearly every industry today and is becoming a popular trend that provides impressive results.
Let's face it; we live in a Google, Amazon, Apple world, on-demand, and personalized service delivery is becoming the norm for millions of consumers around the world. This trend is accelerating within the business community for companies of all sizes.
On-demand and part-time CMO and other executive service providers are making a significant impact because they almost entirely remove the risks associated with investing in company growth.
Business and company owners can choose the best services providers to help grow their businesses regardless of location. Companies like the Part-time CMO Alpine Utah are helping dozens of their clients reach growth levels they have never before considered.
Progressive companies are looking for new and innovative ways to grow their businesses without having to commit vast resources to hire a full-time growth executive.
Exceptional Value Exchange
A primary reason companies decide to outsource their marketing executive is because usually they either cannot afford a fulltime CMO or don't need a full-time CMO.
For years companies have utilized outsourcing to save money on tasks that can be managed by others like data entry and QA testing. Freeing up time and resources for more strategic and high-impact activities.
CMO GROW has helped so many companies utilizing a few select strategies that they have been able to create a growth playbook that works for nearly every company.
Creating a repeatable, scalable, and predictable growth engine almost always leverages the same growth tools but are applied differently depending on the industry or the client.
Experts of Growth
"Outsourced marketing executives know that the future of their business and livelihood depends on delivering real measurable results to their customers," said Jim Miller, Chief Revenue Officer of CMO GROW. "Before starting any engagement, we outline the key performance indicators and growth measurements that we will benchmark and use to measure success."
A Strategic Avenue
Companies today understand that they need to stay current with innovation and macro-trends or the world, and their competition will pass them by. Part-time and fractional CMO's are a great way to bring any company current with innovative strategies and technology trends.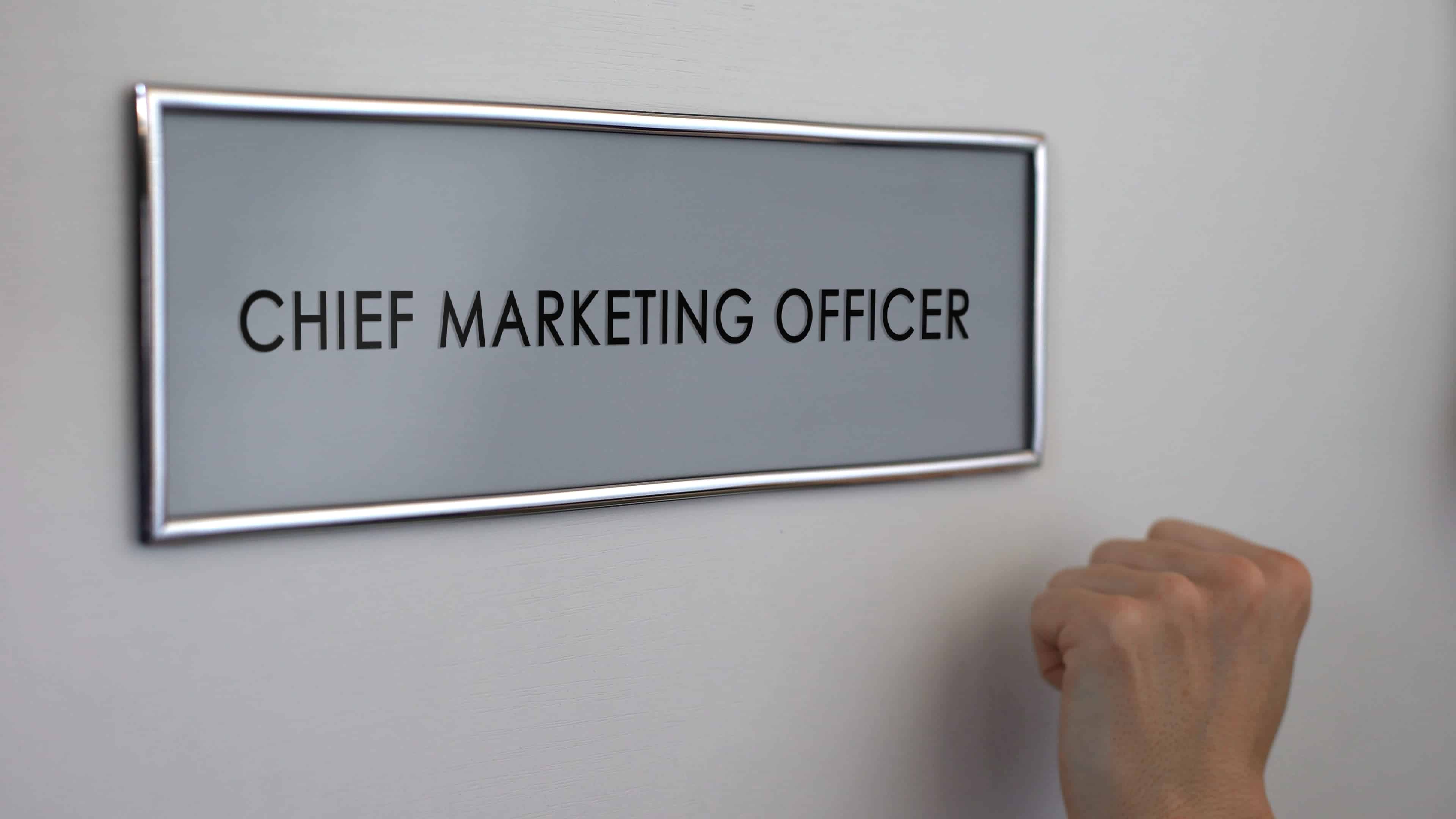 Top 3 Reasons Why You Shouldn't Hire a Full-Time Chief Marketing Officer (CMO)
You probably did not know that over 80% of CEOs do not trust their Chief Marketing Officers (CMO). Now think about all the wasted time and energy CEO's spend wondering what to do about their CMO, it can be overwhelming and a significant distraction to say the least.
What if there were another, much more comfortable option for you to consider? Well, there is, but first, here are the top reasons why you should consider holding off on hiring a CMO.
Reason #1, Hold off on hiring a CMO
It's purely a matter of return on investment (ROI), an effective CMO most certainly will bring great value to any company, but it comes at a price that most early-stage companies cant afford. Many SMB companies can get by without a Chief Marketing Executive by hiring point marketing specialists to handle marketing basics like web and digital assets, direct response, and communications.
Successful growth companies need resources to create and build an outstanding product or service that is backed up by remarkable customer experience. No amount of advertising budget or marketing genius can cover up a poorly designed (or lousy) product or service.
Reason #2, Good CMO's are very hard to find
An effective CMO needs to maintain a unique balance between right and left-brain functional skills and needs to possess unique leadership competencies. Finding an effective Marketing Executive is very difficult, and if you are fortunate enough to find a CMO who checks all the boxes, be prepared for the investment that will follow. A CMO's $200K+ compensation package, bonus, equity, and other might seem bad enough, but it will only be a fraction of the cost compared to the marketing investment appropriation and support that they will require to attain the company's revenue growth requirements.
Remember, it's not just the compensation of the marketing executive that you have to measure; it's the marketing budget spend requirement that also needs to be measured and optimized. If companies don't have resources to fund the work of the CMO, then they should wait until they do. Another factor complicating the situation is that savvy executive marketers are wary of being set up for failure by improperly aligned expectations and resource commitment from the CEO and Board. Ensuring that expectations and resource commitments are aligned and committed sufficient to achieve and sustain the revenue growth targets will be a critical hurdle prospective CMO's will want to verify.
Experience of the Past
It's easy to point to dozens of examples of companies that have driven exponential growth over a short period of time thru providing an outstanding product or quality of service, coupled with grit, determination, and hard work. In addition to offering excellent products and services, successful companies are effective at optimizing prospecting activities and are relentless at getting referred by the prospective and current customers as their primary source of lead generation. This growth recipe of references and getting referred has been leveraged successfully by thousands of companies for many decades.
Reason #3, CMO's don't last
On top of the rest, also consider the information below from Harvard Business Review and Fournaise:
80% of CEO's admit they do not trust and are not impressed by the work done by Marketing – while in comparison, 90% of the same CEO's do trust and value the opinion and work of the CFO and CIO's.

73% of the CEO's think Marketers lack business credibility: Marketers can't prove that they generate business growth.

90% of Marketers are not trained in Marketing Performance and marketing ROI, and 80% struggle with being able to adequately demonstrate to their top management the business effectiveness of their marketing spending, campaigns, and activities.
According to Korn Ferri Institute, CMO's have the shortest life span of all C-suite executives somewhere in the three-year range, which is significantly shorter than other C-suite executives. Interestingly the average age of a CMO in the top 1000 US-based companies is early to mid-50's, compared to the average age of CEO's which is the mid to late '50s.
Are CMO's Set Up to Fail?
Harvard Business Review published a report in 2017 entitled "Why CMO's Never Last" suggests that perhaps the problem with CMO longevity stems primarily from poorly defined responsibilities, expectations, and performance measures. They go to suggest further that often the CEO's expectations for there CMO's are not realistic, and that CMO's are set up to fail.
So, where does that leave us relative to where companies should invest their scarce resource dollars in optimizing their growth trajectory? The information above could suggest that perhaps companies should consider other potential options including the option of hiring fractional or part-time expert CMO services, like those offered by CMO GROW, and Chief Outsiders and others that can bring a high-level of marketing know-how and guidance to the company.
Benefits of outsourcing
Outsourced marketing executives can bring many benefits to an organization in the following ways:
Part-time Chief Marketing Officers (CMO) represent the fastest way to grow your company, the lowest cost, and the lowest risk. Part-time CMO's are driven to demonstrate immediate and continual results, and they understand that if they don't, they will (and should) be terminated. Part-time or fractional CMO's are not like lawyers, and at least for CMO GROW CMO's, we will excuse ourselves if, in the "unlikely event," we are not driving real revenue growth.
Experienced outsourced marketing executives can quickly spot trends, gaps, and holes in company sales and marketing strategies and will bring years of experience in "actually growing businesses." This growth experience and perspective provide enormous value to bring focus and effort to the highest ROI marketing activities.
Executive outsourcing is much more effective and more economically viable, then hiring an agency or in-house executive. Companies like CMO GROW can quickly assemble a group of their colleagues to brainstorm and workshop growth challenges of their clients. CMO GROW clients benefit from the collective whole and strength of its executive
Demand for competent and experienced and Chief Sales and Marketing executives is high, finding and winning the "recruiting game" can seem like "Mission Impossible" and if you do happen to find the right-fit candidate, a competitive compensation package will be required. An outsourced CMO costs a fraction of the hiring price and allows you to invest in profitable growth programs rather than high salaries and compensation packages.
Forward-thinking companies understand that an outsourced CMO (for hire) is an innovative and sustainable alternative and competitive advantage. Business growth and success are tied to creating and executing effective growth plans. Successful companies are intentional in planning and implementing their strategies.
Why Companies Fail
Growth companies need to understand and audit risk factors associated with their business model. CB Insights recently publish research prioritizing the "Top 20 Reasons Companies Fail", these mistakes can be avoided with a cautious approach and a willingness to confront the brutal facts. Companies need an outsider who will audit and provide frank and real feedback. Companies like CMO GROW, Chief Outsiders, and others are well equipped to handle this punch list of items, and they can function in many ways, as a part-time member of the executive staff, or in an advisory role, similar to the way board members advise and guide companies.
Once a company has checked the boxes and pass the audit, they need to get revenue flowing as soon as possible. Revenue is the oxygen that determines their wellness and growth potential. At this point, companies need hard-charging sales and business development resources to convert opportunities. And if they haven't already, they need to get busy building their digital strategy and integrated multichannel programs and campaigns. While these tasks are critical and can be challenging, they don't require a seasoned or expensive, full-time CMO.
Conclusion
Timing plays a vital role in business, getting the right C-suite executives into the proper function at a company (especially CMO) at the correct inflection point of its life-cycle, whether as a new hire or through the new fractional or part-time model can be game-changing.
The critical performance results, ultimately revenue, for the CEO, the shareholders, and the customers will determine your future success. For me, helping clients think through the effect and impact of alignment with marketing, sales, and operations within their organization is most satisfying, and the primary reason I founded CMO GROW.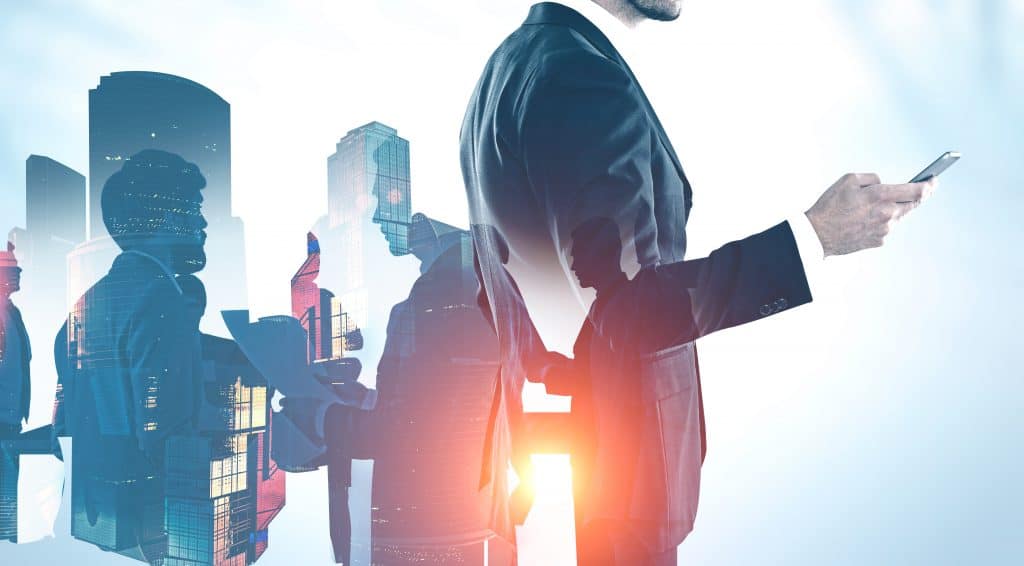 According to Deloitte Consulting, Many CMOs struggle to find a voice at the C-suite table. How can they elevate their influence and fully realize the role's potential?
CMOs suffer from a crisis of confidence
CMOs are poised to wield considerable influence in the C-suite—and across their entire organizations. As digital technologies have changed the face of marketing—from creating innovative ways to connect with consumers to provide a wealth of customer data across every touchpoint—the role of the CMO has been significantly elevated.
Once largely responsible for brand and marketing campaign activity, CMOs today help drive customer experience and harness data-driven insights that can shape corporate strategy and impact financial performance. CEOs and other C-suite executives now expect CMOs to demonstrate how marketing drives growth and contribute to strategic business discussions. Yet, despite the elevation of the role and expectations of their C-suite peers, many CMOs face a crisis of confidence that is impairing their ability to fully engage with the C-suite and have a voice at the executive table, according to new Deloitte research.
The research, based on a survey and in-depth interviews with 575 Fortune 500 executives across the C-suite, examines how C-suite executives view CMOs' contribution to corporate decision-making, why CMOs struggle to find their voice in the strategic conversations, and how they can achieve their place as enterprise-wide strategic leaders.
One of the most striking findings from the research is that CMOs are the least confident members of the C-suite—a harsh assessment they give themselves. Only 5 percent of CMOs in the study consider themselves high performers in their ability to impact strategic decision-making, contribute to the overall direction of the business, and garner support among their peers for their initiatives. Compare this with 55 percent of CEOs who consider themselves high performers. This lack of confidence may be more perception than reality, however. While CMOs' self-reported assessment is quite low, most C-suite members think their CMO is performing at a higher level than they see themselves.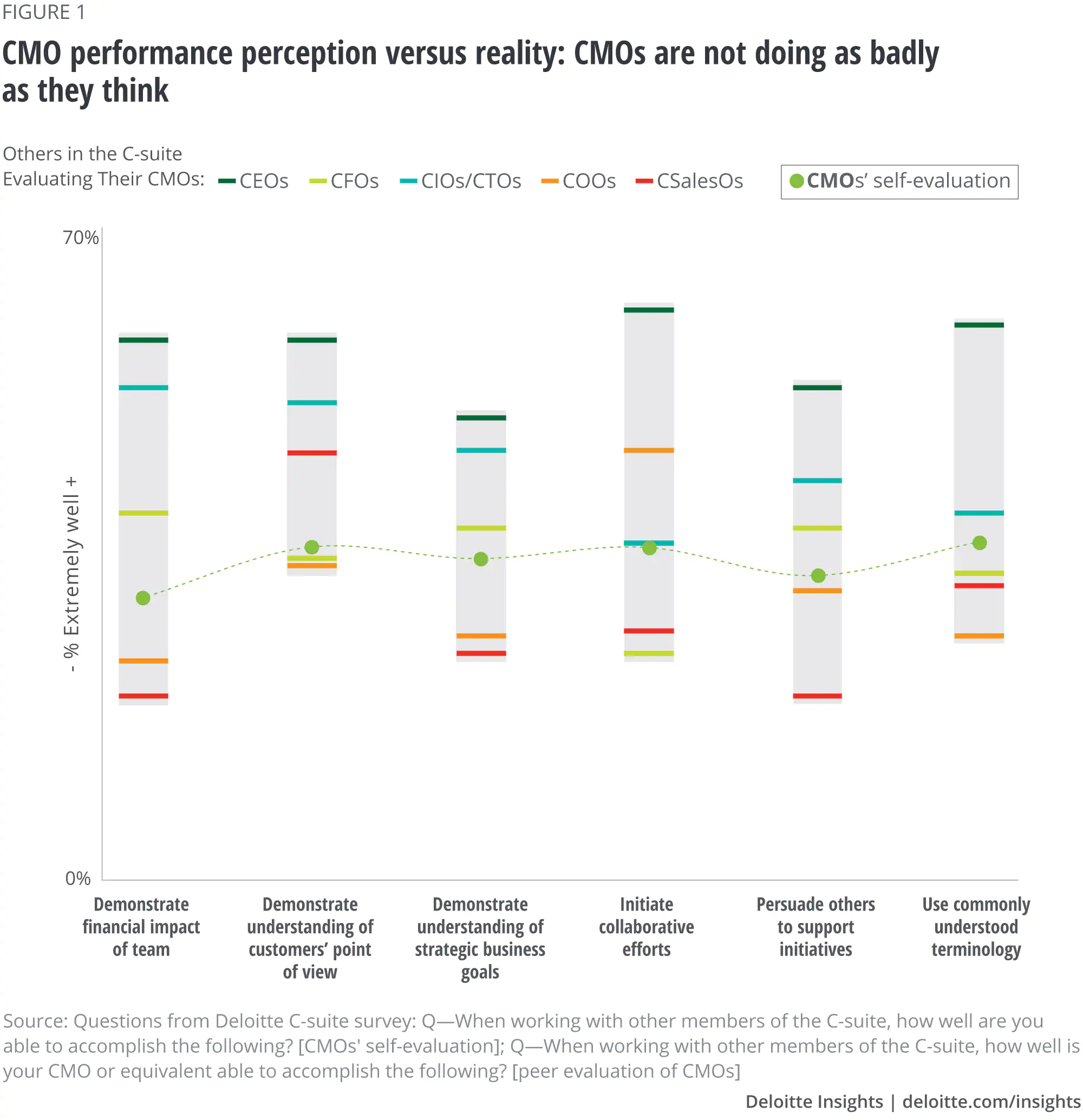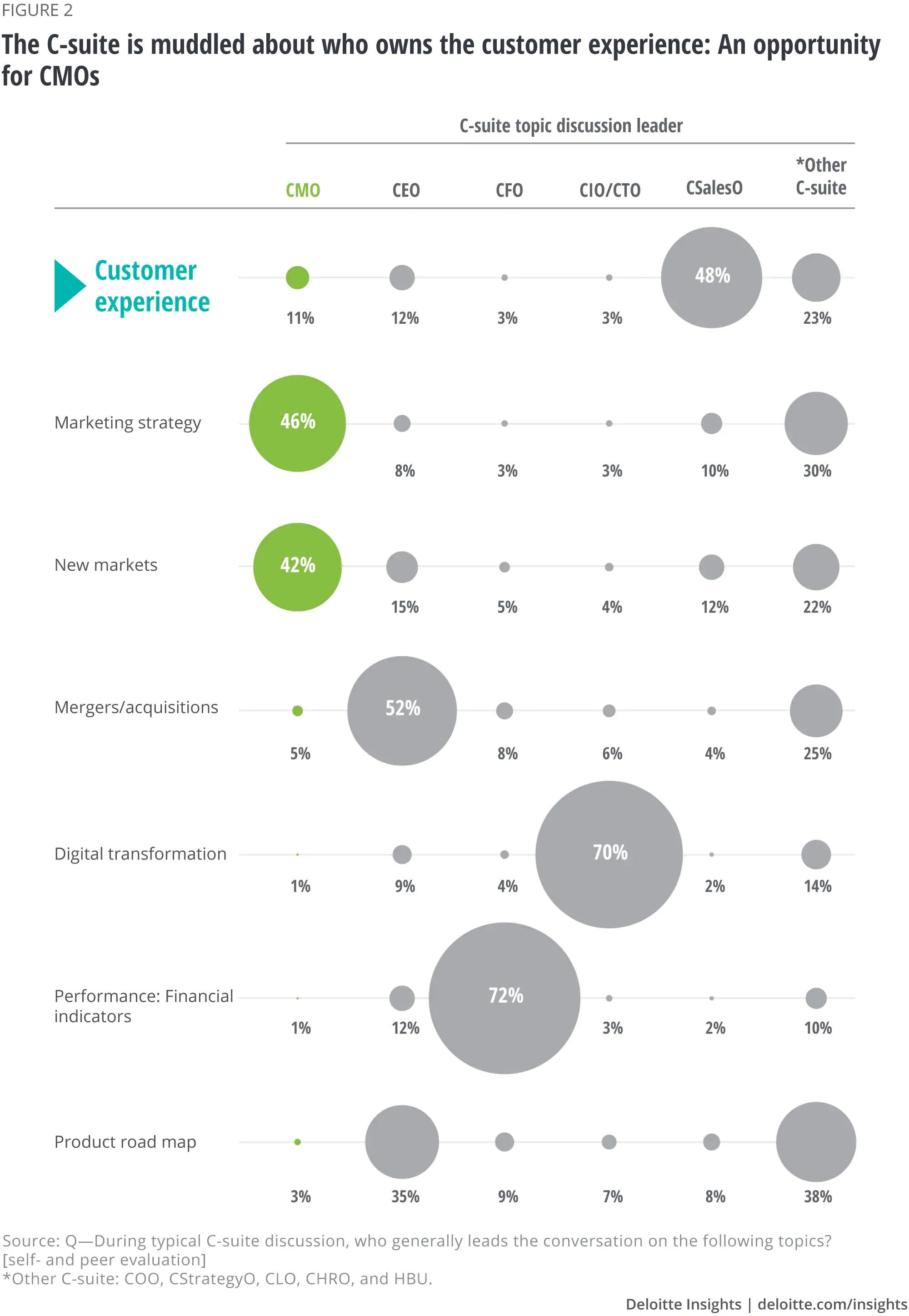 Based on the research, CMOs can consider three recommendations to help break the low confidence cycle and increase their influence in the C-suite:
1. Give yourself permission: CEOs give CMOs the highest marks for performance among all C-suite peers assessing the CMO. To boost their self-confidence, CMOs should give themselves permission to ask questions, get involved outside their traditional scope, and actively contribute to conversations with peers.
2. Lead the customer experience conversation: CMOs are not seen as leading the customer experience conversation; only 11 percent of C-suite executives perceive the CMO as leading the conversation, while 48 percent see the chief sales officer (CSO) in that role. CMOs should become the C-suite's go-to person on customer experience, even if direct responsibility may lie in other areas of the organization.
3. Be the first to connect: CMOs are missing opportunities for cross-functional collaboration in the C-suite. Only 17 percent of C-suite execs report having collaborated with CMOs over the past 12 months, while 47 percent report having collaborated with COOs during this time period. CMOs can build confidence to speak up in the C-suite by connecting and collaborating with their C-suite peers.
These findings point to significant opportunities for CMOs to more clearly define their role as customer experience champion, forge closer relationships with other C-suite executives, and take more risks as leaders. Rather than waiting for others to define their role—or playing it safe sticking to familiar roles—CMOs should embrace the opportunity for growth and be brave about stepping into unfamiliar territory. By doing so, CMOs can gain more confidence and take their rightful place as strategic leaders in the C-suite.
What webmasters should know about Google's "core updates"
Thursday, August 01, 2019
Each day, Google usually releases one or more changes designed to improve our search results. Most aren't noticeable but help us incrementally continue to improve.
Sometimes, an update may be more noticeable. We aim to confirm such updates when we feel there is actionable information that webmasters, content producers or others might take in relation to them. For example, when our "Speed Update" happened, we gave months of advanced notice and advice.
Several times a year, we make significant, broad changes to our search algorithms and systems. We refer to these as "core updates." They're designed to ensure that overall, we're delivering on our mission to present relevant and authoritative content to searchers. These core updates may also affect Google Discover.
We confirm broad core updates because they typically produce some widely notable effects. Some sites may note drops or gains during them. We know those with sites that experience drops will be looking for a fix, and we want to ensure they don't try to fix the wrong things. Moreover, there might not be anything to fix at all.
Core updates & reassessing content
There's nothing wrong with pages that may perform less well in a core update. They haven't violated our webmaster guidelines nor been subjected to a manual or algorithmic action, as can happen to pages that do violate those guidelines. In fact, there's nothing in a core update that targets specific pages or sites. Instead, the changes are about improving how our systems assess content overall. These changes may cause some pages that were previously under-rewarded to do better.
One way to think of how a core update operates is to imagine you made a list of the top 100 movies in 2015. A few years later in 2019, you refresh the list. It's going to naturally change. Some new and wonderful movies that never existed before will now be candidates for inclusion. You might also reassess some films and realize they deserved a higher place on the list than they had before.
The list will change, and films previously higher on the list that move down aren't bad. There are simply more deserving films that are coming before them.
Focus on content
As explained, pages that drop after a core update don't have anything wrong to fix. This said, we understand those who do less well after a core update change may still feel they need to do something. We suggest focusing on ensuring you're offering the best content you can. That's what our algorithms seek to reward.
A starting point is to revisit the advice we've offered in the past on how to self-assess if you believe you're offering quality content. We've updated that advice with a fresh set of questions to ask yourself about your content:
Content and quality questions
Does the content provide original information, reporting, research or analysis?
Does the content provide a substantial, complete or comprehensive description of the topic?
Does the content provide insightful analysis or interesting information that is beyond obvious?
If the content draws on other sources, does it avoid simply copying or rewriting those sources and instead provide substantial additional value and originality?
Does the headline and/or page title provide a descriptive, helpful summary of the content?
Does the headline and/or page title avoid being exaggerating or shocking in nature?
Is this the sort of page you'd want to bookmark, share with a friend, or recommend?
Would you expect to see this content in or referenced by a printed magazine, encyclopedia or book?
Expertise questions
Does the content present information in a way that makes you want to trust it, such as clear sourcing, evidence of the expertise involved, background about the author or the site that publishes it, such as through links to an author page or a site's About page?
If you researched the site producing the content, would you come away with an impression that it is well-trusted or widely-recognized as an authority on its topic?
Is this content written by an expert or enthusiast who demonstrably knows the topic well?
Is the content free from easily-verified factual errors?
Would you feel comfortable trusting this content for issues relating to your money or your life?
Presentation and production questions
Is the content free from spelling or stylistic issues?
Was the content produced well, or does it appear sloppy or hastily produced?
Is the content mass-produced by or outsourced to a large number of creators, or spread across a large network of sites, so that individual pages or sites don't get as much attention or care?
Does the content have an excessive amount of ads that distract from or interfere with the main content?
Does content display well for mobile devices when viewed on them?
Comparative questions
Does the content provide substantial value when compared to other pages in search results?
Does the content seem to be serving the genuine interests of visitors to the site or does it seem to exist solely by someone attempting to guess what might rank well in search engines?
Beyond asking yourself these questions, consider having others you trust but who are unaffiliated with your site provide an honest assessment.
Also, consider an audit of the drops you may have experienced. What pages were most impacted and for what types of searches? Look closely at these to understand how they're assessed against some of the questions above.
Get to know the quality rater guidelines & E-A-T
Another resource for advice on great content is to review our search quality rater guidelines. Raters are people who give us insights on if our algorithms seem to be providing good results, a way to help confirm our changes are working well.
It's important to understand that search raters have no control over how pages rank. Rater data is not used directly in our ranking algorithms. Rather, we use them as a restaurant might get feedback cards from diners. The feedback helps us know if our systems seem to be working.
If you understand how raters learn to assess good content, that might help you improve your own content. In turn, you might perhaps do better in Search.
In particular, raters are trained to understand if the content has what we call strong E-A-T. That stands for Expertise, Authoritativeness and Trustworthiness. Reading the guidelines may help you assess how your content is doing from an E-A-T perspective and improvements to consider.
Here are a few articles written by third-parties who share how they've used the guidelines as advice to follow:
Note: Links to the articles above are not endorsements of any particular SEO companies or services. We simply found the articles themselves to be helpful content on this topic.
Recovering and more advice
A common question after a core update is how long does it take for a site to recover, if it improves content?
Broad core updates tend to happen every few months. Content that was impacted by one might not recover – assuming improvements have been made – until the next broad core update is released.
However, we're constantly making updates to our search algorithms, including smaller core updates. We don't announce all of these because they're generally not widely noticeable. Still, when released, they can cause content to recover if improvements warrant.
Do keep in mind that improvements made by site owners aren't a guarantee of recovery, nor do pages have any static or guaranteed position in our search results. If there's more deserving content, that will continue to rank well with our systems.
It's also important to understand that search engines like Google do not understand content the way human beings do. Instead, we look for signals we can gather about content and understand how those correlate with how humans assess relevance. How pages link to each other is one well-known signal that we use. But we use many more, which we don't disclose to help protect the integrity of our results.
We test any broad core update before it goes live, including gathering feedback from the aforementioned search quality raters, to see if how we're weighing signals seems beneficial.
Of course, no improvement we make to Search is perfect. This is why we keep updating. We take in more feedback, do more testing and keep working to improve our ranking systems. This work on our end can mean that content might recover in the future, even if a content owner makes no changes. In such situations, our continued improvements might assess such content more favorably.
We hope the guidance offered here is helpful. You'll also find plenty of advice about good content with the resources we offer from Google Webmasters, including tools, help pages and our forums. Learn more here.
Posted by Danny Sullivan, Public Liaison for Search
Management Versus Leadership – If One Wins, Everybody Loses!
Management (even flawless management) without leadership is doomed to fail and so called "leadership" without management and precise execution is a hobby, not a business.
I meet often with business leaders and executives and the conversation is generally about organizational or individual performance. Specifically, how can I help them improve the management and leadership of their marketing and sales teams which may be underperforming?
These conversations have caused me to think about the topic of leadership versus management and the nature of both.  For whatever reason, we often think of these things in different buckets.  "I have a great sales manager but what I need is a great leader" or "My leader is strong but doesn't have a good handle on the details of the day to day business".
Great leadership and effective management are not separate and distinct, and you don't have to choose one at the exclusion of the other. My view is that they are integrated and necessary components of a cohesive and high functioning team.
Let me explain through a simple analogy
A few years ago, one of our daughters wanted to learn to play the cello. She joined the orchestra in her school and took private instruction. After the initial, painful beginning, she began to get the hang of it, and we were impressed at her progress.  We were excited about her first orchestra performance. We had only seen her play individually until that point and while we were impressed at the skills she had developed, did not see them in the context of her peers. More importantly, we had not yet seen them in concert with her peers. While individually, many of the students performed their individual roles well enough, they had significant room for improvement as a team!  They were well managed but not yet well led.
This changed over time and it became a true pleasure to watch her perform as part of a large, synchronized group.  I learned to appreciate the vital role of her teacher/conductor in this development who was both a manager and a leader.
The teacher managed the development of each student and focused on individual, functional goals and improvement with direct feedback, clear instruction, and expectation setting. She went deep and was in the details of the mechanics of playing each instrument with each student.  As a leader, she had to elevate and take a different perspective of the situation, focusing on how she would be able to achieve the best collective outcome from the group. Because she had a handle on the details, she could make strategic decisions with effectiveness and clarity and make the best decisions on the tradeoffs which would allow for the most productive outcome for the orchestra.  She also set clear objectives for the group and held them accountable.
Being a manager is focusing on the "what" and "how", being a leader is focusing on the "why" and "when".   For any team to reach their maximum potential, it is critical to have both effective management and leadership of the team.  Without a clear sense of purpose, shared vision & values and a good understanding of the competitive landscape and clear definition of success, teams will be low functioning and toxic.  Without the ability to effectively manage the "how" and "what" that support the strategic initiatives, the team may have great intentions, enjoy working together and still ultimately fail.  You CANNOT be a great leader if you are not a great manager.
Leadership Lessons
Below are five areas I work with leadership teams on as a gauge to see how their teams are functioning as well as the effectiveness of their executive leadership:
Does your entire organization know and understand the "elevator pitch"? Are they comfortable sharing it?  Every employee should be an evangelist, every day, in every setting.  There is a lot that goes into this, including company culture, etc.  For employees to be effective evangelists, they should be delighted to be part of the team and know how they can win, individually and as a team.

What are the personas for each of the audiences you are targeting and selling to? Why do they care what you have to say/share?  How do you stand out from your competition?

Are you sharing the right messages with the right prospects and customers and in the most cost-effective way? How do you know?  Know the details of your business and make decisions based on reliable data.

How is the team performing against their goals? How do they know?  How visible are the goals and results to the organization?  Are they properly trained and empowered?  Set clear expectations and agreements and make them transparent, especially those of the leadership team.

What are the consequences of meeting or missing goals? How consistently are they applied?  Evaluate and deploy your resources in a way that maximizes the return for the team.
Conclusion
Like an orchestra, when viewed through the lens of management versus leadership, you may have some great individual contributors or even managers that execute their roles effectively but don't play well in a team and may cause discord, ultimately holding the team back.  Or your team may lack direction, focus, and a sense of urgency and ultimately success if they are not held accountable for both individual and team execution. One cannot win at the expense of the other.
There is a lot that goes into building and leading great teams but if you are both managing and leading effectively and if you can succinctly answer the questions above you are well on your way to harmonious success. If you cannot, get yourself a great coach and facilitator to help you get it right and soon you will be amazed at the effectiveness of your marketing and sales efforts!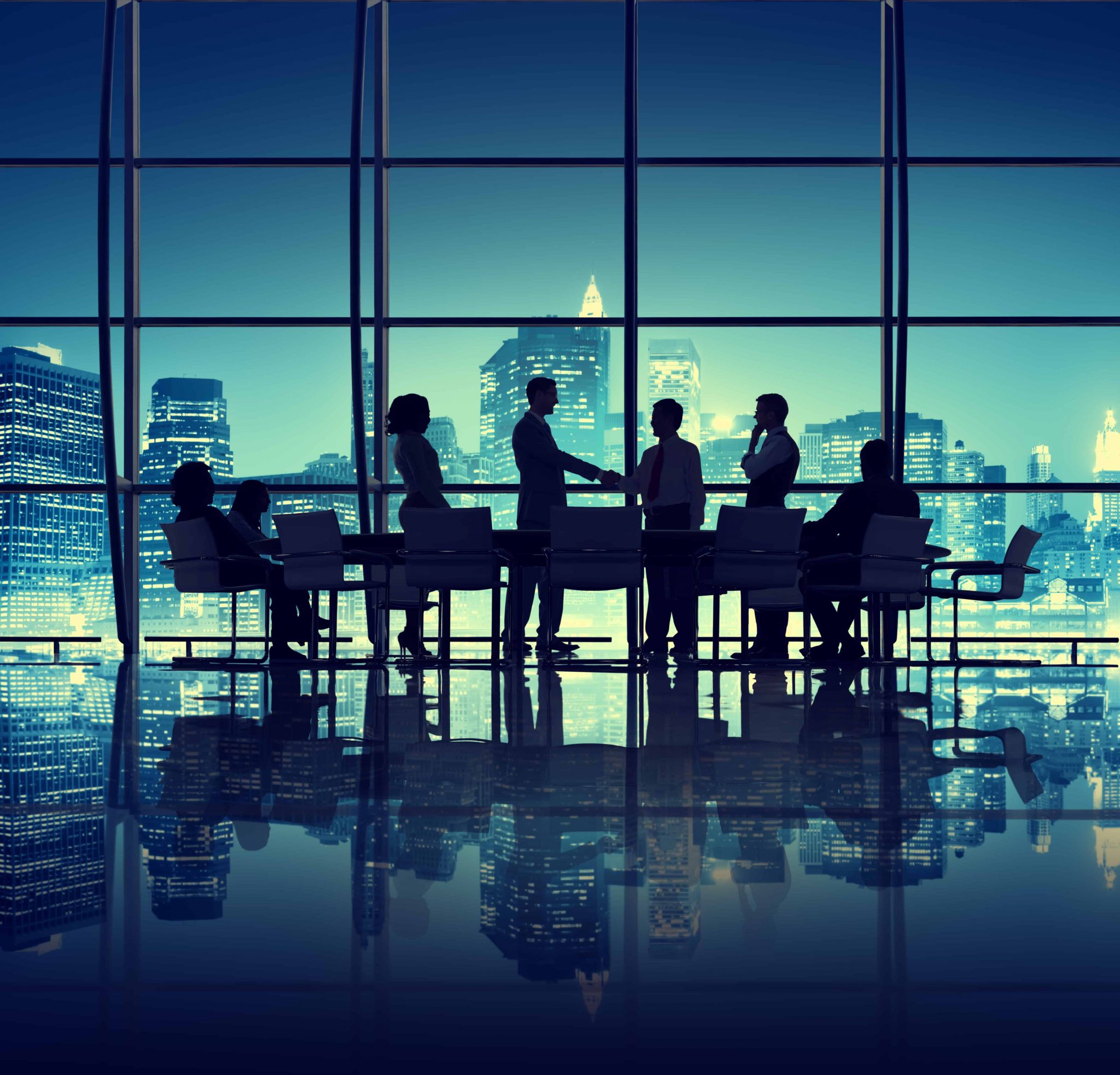 Marketing and Sales Alignment with CMO GROW for Revenue Acceleration
Travel with me, if you will, back to 2008. It was a time, in the corporate world, when the sales team had all of the power and most of the fun. A company credit card in hand, they would organize meetings at conferences, trade shows, meetings on the golf course, or at their favorite hospitality event. Pleasantries were exchanged, orders were placed – and business kept rolling forward. Those were the good old days of yesteryear.
It is truly amazing how things change so quickly, and the landscape has been forever transformed. The business-to-business (B2B) sales process – once solely the domain of the million-miler set – has been joined, out of necessity, by the marketing team.
Yes, those guys (and gals) once known for coordinating trade shows, creating sales collateral and brushing up PowerPoint presentations, are now the integral part of a sales blueprint that requires a lot more than just sizzle -- and steak – to traverse and close a complex sales opportunity.
The New World
Today the lines between marketing and sales and have become increasingly blurred. It's difficult to really know within the sales cycle where the marketing role ends, and the sales role begins. The truth is that today marketing team is involved every step of the way if not in helping to close a deal, then its to inspect, understand and underwrite the customer journey. The need for alignment between sales and marketing has never been greater.
Because we live in a digital world, sales organizations need to be informed and trained on marketing programs and multichannel campaigns; and marketers need to clearly understand the sales cycle and customer journey, and to be able to identify and optimize each touch point along the sales continuum.
In fact, companies that have a firm grasp of how to cultivate leads in our brave new world generate 50 percent more sales than those still stuck in the go-go pre-recession days. And those B2B enterprises unable to align sales and marketing around the right programs, processes and technologies can bleed 10 percent – or more – of the cash off their bottom line!
Acceptance of the marketing team at the sales table, if not managed properly, can be a difficult proposition. Fortunately, seasoned, well-trained Chief Marketing Officer – like my colleagues at CMO GROW – has the ability to restore balance and order to your go-to-market ecosystem.
Alignment Redefined
It all starts with becoming aligned on the critical notion of how leads are found, cultivated and nurtured. We live in a world of
information symmetry. In fact, the majority of our B2B prospects have learned about what we sell – and how it will help them – before we have that first discussion.
This means that our digital presence – websites, content, drip marketing and social media channels – must be optimized for the challenge. This body of information ultimately represents the holistic narrative of why you're relevant to today's consumer. When done with skill, it can invoke the right emotional levers, at the right time, and in the right way that can lead to a closed/won deal.
Even though 88 percent of B2B marketers are currently employing some content marketing techniques, only 32 percent have formalized this strategic approach for the lead cultivation process.
This statistic reminds me of an alarming discussion I recently had with a company that complained of having a "sales" problem that has inhibited its ability to grow and expand in the way they had expected.
To this executive, the solution was to brute-force the challenge by hiring a senior sales person – someone with a Rolodex who
would hit the phones hard and book appointments. As our discussion progressed, it became evident to me that this executive had not considered the root cause of his "sales" problem. Though well-intentioned this executed had a hammer in his hand and was searching for any nail he could find to pound.
Funnel Creation
Marketing, it turns out, is best equipped to fill the top of today's sales funnel. The rise of marketing automation has fueled the trend of "inbound marketing" – defined as the promotion of a company through blogs, podcasts, video, eBooks, newsletters, whitepapers and other forms of content. All of these channels give us the ability to both target the right type of influencer, and to then track their activity into, and through, our sales funnel.
It also means that marketing can and should be held accountable for a hefty portion of our overall sales success. In today's realigned sales and marketing paradigm, nearly three-quarters of corporate marketers now have a quota for lead sourcing – and must track metrics like conversions, cost per acquisition and cost per closed account.
Closing the Deal
Much of the sales "top of funnel" responsibility has shifted from sales to the marketing team, there's still plenty for the sales executive to accomplish. Their role, though shifted a bit, is still quite important in this ecosystem. Today's sales managers should prepare and position themselves to be a trusted advisor – someone who facilitates the customer journey, ensuring that there company's offerings are consistently delivering value to the relationship (and also considering areas to "upsell" the customer on new products that can further enhance the value proposition).
Though a recent study warns that by 2020, customers will manage 85 percent of their relationships without talking to a human, it's critical that company's sales team reaffirms its value to be included in the 15 percent minority.
How is your company aligning its sales and marketing teams?

Neuroscience Forever Changing Marketing and Customer Acquisition
By Chris Lundell CEO at CMOGrow.com
Within an organization, functional groups like sales, marketing, operations, and finance, among others, need to adapt to the latest technology or they can quickly become an irrelevant bystander in their category and marketplace. Moreover, next to the IT department, no other group has experienced more technological innovation and change than the sales and marketing departments.
Progressive companies can, and do, leverage technology as a means to an end, for competitive differentiation and growth acceleration. More often than not, technology laggards find themselves standing on the street corner as their competitors and customers pass them by. With that said, these forward-thinking companies are leveraging new tools that include real-time data analytics, providing insights on how, where, and when, to iterate their campaigns, and by how many degrees. But if you thought that today's wave of marketing analytics tools represented a bold new world enabling enterprise insights into customer response and buying cycles, then "hold onto your hat", as the saying goes, because you ain't seen nothing yet.
Remembering the movie, "Minority Report," the show-cased technology blew people's minds; it seemed farfetched and lightyears away. Today, the insights of advanced technology and innovative iterations are available to nearly every company and marketing manager across the globe. Access to these new-world tools, among other things, will provide real-time insights, data analytics, and access to customer feedback that you never dreamed possible.
With most customer acquisition campaigns, the associated outcome objective is to invoke a positive emotional reaction from the target consumer segment. These campaigns should extend from the company's branding and messaging foundation, and when used correctly, should inform and enlighten their entire asset creation process. However, Google and Facebook are continually changing their process and algorithms, it is getting harder to reach target audiences, even if you are willing to spend marketing budget on paid ads, conversion success is becoming even more difficult.
So, what does that leave you with? Is marketing getting too complicated?
The truth is, the best option for companies is to increase their rigor and efforts around controlled split-testing and experimenting, to figure out how to best direct programs, campaigns, and activities. Today, through the use of technologies like electroencephalography (EEG), laser eye tracking, steady-state topography (SST) and galvanic skin response, marketers can gain real-time insights into whether their messaging is triggering an optimized response. And this is one example of how companies can successfully leverage technology to experience an enormous bang for the buck.
Used correctly, these tools have the potential to "forever change" the process used by managers to target their buying groups. Moreover, when you begin to factor ROI on spending into the equation, you will see key performance indicators (KPI) progress improve.
Undoubtedly, with better tracking and analytics, CMO's will blow the top off of their KPIs and show real pipeline-to-conversion revenue growth. For many companies, one or two percent increase can represent millions of dollars in shareholder value.

As a longtime sales, marketing and neuroscience enthusiast, the marriage of these disciplines has been something that I have looked forward to for a long time. While traditional A/B testing, focus groups, and other methods will still have their place in the marketing medium execution stack, these new marketing breakthroughs will be the "new black" for progressive and forward-thinking sales and marketing groups.
The problem with traditional focus groups and split-testing processes is that it is a slow arduous and iterative process. Also, to make matters worse, most marketing managers find it difficult to resist the urge to manipulate two or more variables at the same time, making it impossible to know which variable provided the highest impact. Ultimately, it's easy to show incremental improvement with this type of testing, but you never really know how much optimization you are leaving on the table, or how many dollars you are stepping over while picking up dimes. These new technologies will help to remediate this problem and compress the overall cycle time.
A while back, I visited the Vivint Smart Lab at Utah Valley University and witnessed first-hand how these break-through technologies are turbo-charging the ROI on their customers' marketing dollars.
In one example, the test included a global 2000 company featuring a well-known celebrity who was endorsing the company's solution offering. Towards the end of the video content, this female celebrity turned to the camera and folded her arms, bringing into light the giant diamond on her left-hand ring finger.
The bio-tools captured the information, and it became immediately apparent that the final scene hijacked the intent of the promotion, defocused the buying customer and in a sense, inoculated them from the call to action (CTA) offer.
When considering that the future of today's executives and their respective careers and livelihoods are tied to the performance, conversion, and execution of their sales and marketing groups, you can see how these tools are quickly finding their place in corporate growth centers.
From the Chief Marketing and/or Chief Revenue Officer to the CFO and CEO, these tools will become invaluable to the building and fortification of the company's growth engine efforts.
Chris Lundell is CEO and managing partner of the growth strategy consultancy CMO Grow. CMO Grow provides outsourced Sales and Marketing Executives for small and medium-sized companies.
Why Do Growth Companies Stop Growing? Can the CMO Restart Growth?
By Elizabeth Giuffrida, CMO at CMO Grow.com
I am a hopeless romantic. And "RomComs" are my absolute favorite film genre. I love the simplicity of the girl meets boy plot and the sentimentality of the protagonist's rollercoaster ride to true love. Shakespeare once said, "The course of true love never did run smooth."
Interestingly, the same could be said about business—I'm referring to the "run smooth" part, of course. Many if not most growth companies experience an inflection point—a significant change in the progress of the company, customarily a perceptible slowdown in growth. Similar to the romcom rollercoaster, this experience can be sickening, like a rollercoaster drop so steep that it makes a bungee jump seem like child's play. There are myriad reasons that companies reach an inflection point—economic down-turn, changes in the competitive landscape, challenges with supply chain, failure to identify new opportunities, market saturation, losing their connection to the customer, lack of innovation, and many more.
So how do some companies prosper, while others struggle to keep the lights on? It comes down to a company's ability to create a blueprint for success.
Take the blinders off! Don't be the unsuspecting and complacent romcom protagonist, who is completely unaware of the impending conflict. Just because the sales team is hitting it out of the park this month, this quarter, or this year, doesn't mean that the rest of the business is running smoothly. Similarly, a great NPS doesn't mean that you can stop product innovation. Organizations that have a transparent and communicative process for reviewing metrics (aka key performance indicators or KPIs) can more easily identify areas of the business that could be susceptible to an inflection point. This candid self-analysis coupled with the honest answering of some tough questions can and will accelerate your company's ability to see gaps in critical areas—namely, people, product, and process, and allow you the opportunity to pivot or in some cases execute an outright strategic transformation.
Questions you might ask:
• Do we have the right people in the right roles?
• Do we need to recruit new talent?
• Is our product still relevant or do we need to innovate?
• Do we need to augment our product line? Or sunset old products? Or both?
• Do we need expansion capital? Or did we expand too much? Or too quickly?
• Does our distribution model still work? Or do we need to develop new channel partners?
• Is our pricing still competitive?
• Do we need new systems to streamline operations?
If you don't look at your business as a whole, you may risk your only opportunity to create and actualize a blueprint for success that propels you through inflection points. I've personally found this process of self-evaluation challenging for some companies, at least initially. This is especially true of newer companies with $5 or $10 million in sales, where the leadership team that built the company may not be the leadership team that can grow the company—at least not without some level of transformation.
Most companies reach their first inflection point at about $5 or $10 million in sales. The reason for this is that your people, product, and process don't necessarily need to be dialed in for this level of success. However, to overcome and continue to grow past an inflection point, a company needs to make changes, it needs to transform—sometimes a little and sometimes a lot. But before you run off and start implementing a bunch of changes, perhaps you should take a step back and ask yourself if you've laid the groundwork necessary to restart growth.
Whether you have $10 million or $100 million in sales, if you've hit an inflection point, it may be time to revisit your position in the market or visit it for the first time in some cases. Positioning is different from branding and actually comes before branding. So, if you've branded your company without first going through the rigor of positioning, it's likely that your brand is unconvincing and possibly inauthentic. Precisely identifying the position you own in the mind of your prospect is key to laying the groundwork required to create a blueprint for success. And comes down to two simple questions—"Who are you?" and "Why do you matter?"
If you cannot concisely answer these questions, then how are you going to convince people to buy your products and/or services over those of your competitors? Although challenging, answering these questions is essential to forming your company's positioning statement … and a positioning statement is essential to cohesively align your entire organization around what your company stands for. Positioning is the "secret sauce."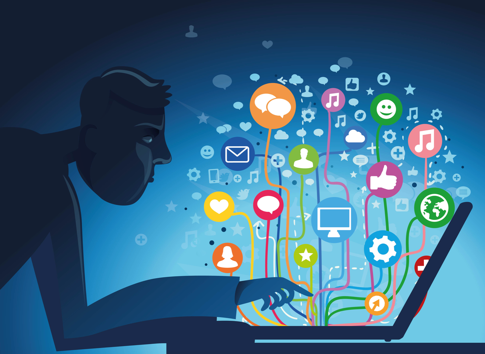 In our overcommunicated society your company and the products and services you offer need to own a position in the mind of your prospect, a position that is unique and authentic to you. Make no mistake, developing your positioning statement is no easy task and cannot be done in a vacuum, nor can it be the sole responsibility of your CMO or Marketing department. The key stakeholders of your company need to be engaged, starting with the CEO. The position you own in the mind of your prospect is a concept that needs to live and breathe throughout your company. Everyone needs to buy into it. And it needs to be at the core of decisions made at every level.
The Internet along with social media have created a level of transparency which limits, if not completely eliminates, a company's ability to create an image that is not authentically theirs. For this reason, your positioning must reflect the real you—who you are and why you matter. Your positioning is then manifest in your brand, which is why positioning comes first. In essence, your brand is the emotional outward expression of your internal rational positioning (Figure 1). Once solidified, it will eliminate confusion about what your company stands for, enable you to streamline company-wide decision making around your people, product, and process, and optimize opportunities for growth—all of which enable you to create a blueprint for success.

Image by Andy Cunningham
So how do you prepare for future inflection points?
Diligently measure and analyze key metrics to spot trends (good and bad) in your business and/or the market.
Ask yourself tough questions about your people, product, and process.
Be open to transformation, especially strategic transformation.
Stay true to who you are and why you matter (positioning)—inauthentic perceptions don't sell.
Create a blueprint for success and be ready to implement it at every inflection point.
Rinse. And repeat.
Much like the white-knuckled rollercoaster ride of a really good, albeit cheesy, rom-com, an organization's journey through an inflection point can conjure feelings of nausea. But once collaboratively navigated, a path for impending growth lay ahead.
Elizabeth Giuffrida is CMO and managing partner of the growth strategy consultancy, CMOGrow, a boutique agency focused on empowering companies with a robust sales and marketing blueprint for growth and performance.