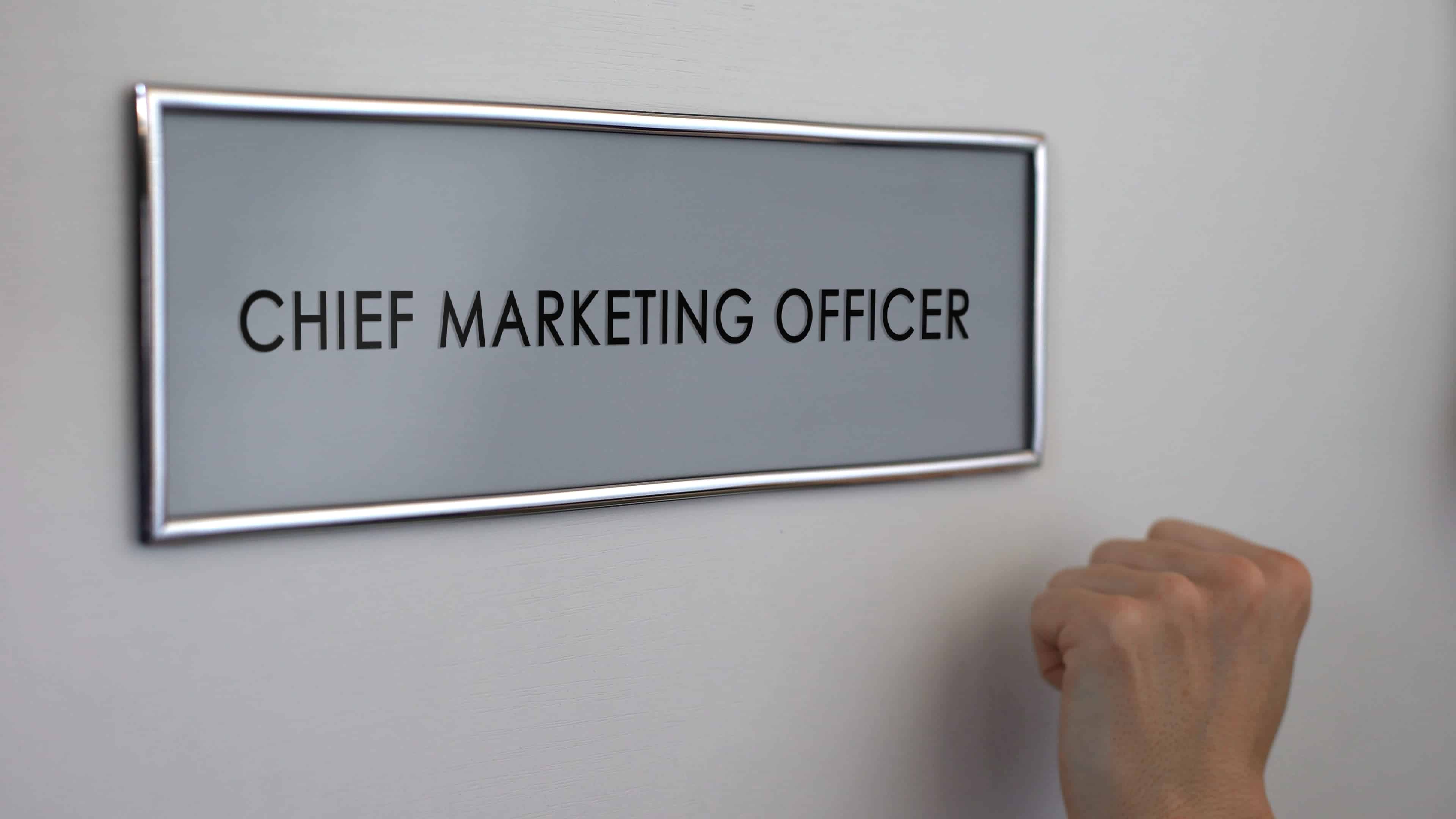 Top 3 Reasons Why You Shouldn't Hire a Full-Time Chief Marketing Officer (CMO)
You probably did not know that over 80% of CEOs do not trust their Chief Marketing Officers (CMO). Now think about all the wasted time and energy CEO's spend wondering what to do about their CMO, it can be overwhelming and a significant distraction to say the least.
What if there were another, much more comfortable option for you to consider? Well, there is, but first, here are the top reasons why you should consider holding off on hiring a CMO.
Reason #1, Hold off on hiring a CMO
It's purely a matter of return on investment (ROI), an effective CMO most certainly will bring great value to any company, but it comes at a price that most early-stage companies cant afford. Many SMB companies can get by without a Chief Marketing Executive by hiring point marketing specialists to handle marketing basics like web and digital assets, direct response, and communications.
Successful growth companies need resources to create and build an outstanding product or service that is backed up by remarkable customer experience. No amount of advertising budget or marketing genius can cover up a poorly designed (or lousy) product or service.
Reason #2, Good CMO's are very hard to find
An effective CMO needs to maintain a unique balance between right and left-brain functional skills and needs to possess unique leadership competencies. Finding an effective Marketing Executive is very difficult, and if you are fortunate enough to find a CMO who checks all the boxes, be prepared for the investment that will follow. A CMO's $200K+ compensation package, bonus, equity, and other might seem bad enough, but it will only be a fraction of the cost compared to the marketing investment appropriation and support that they will require to attain the company's revenue growth requirements.
Remember, it's not just the compensation of the marketing executive that you have to measure; it's the marketing budget spend requirement that also needs to be measured and optimized. If companies don't have resources to fund the work of the CMO, then they should wait until they do. Another factor complicating the situation is that savvy executive marketers are wary of being set up for failure by improperly aligned expectations and resource commitment from the CEO and Board. Ensuring that expectations and resource commitments are aligned and committed sufficient to achieve and sustain the revenue growth targets will be a critical hurdle prospective CMO's will want to verify.
Experience of the Past
It's easy to point to dozens of examples of companies that have driven exponential growth over a short period of time thru providing an outstanding product or quality of service, coupled with grit, determination, and hard work. In addition to offering excellent products and services, successful companies are effective at optimizing prospecting activities and are relentless at getting referred by the prospective and current customers as their primary source of lead generation. This growth recipe of references and getting referred has been leveraged successfully by thousands of companies for many decades.
Reason #3, CMO's don't last
On top of the rest, also consider the information below from Harvard Business Review and Fournaise:
80% of CEO's admit they do not trust and are not impressed by the work done by Marketing – while in comparison, 90% of the same CEO's do trust and value the opinion and work of the CFO and CIO's.

73% of the CEO's think Marketers lack business credibility: Marketers can't prove that they generate business growth.

90% of Marketers are not trained in Marketing Performance and marketing ROI, and 80% struggle with being able to adequately demonstrate to their top management the business effectiveness of their marketing spending, campaigns, and activities.
According to Korn Ferri Institute, CMO's have the shortest life span of all C-suite executives somewhere in the three-year range, which is significantly shorter than other C-suite executives. Interestingly the average age of a CMO in the top 1000 US-based companies is early to mid-50's, compared to the average age of CEO's which is the mid to late '50s.
Are CMO's Set Up to Fail?
Harvard Business Review published a report in 2017 entitled "Why CMO's Never Last" suggests that perhaps the problem with CMO longevity stems primarily from poorly defined responsibilities, expectations, and performance measures. They go to suggest further that often the CEO's expectations for there CMO's are not realistic, and that CMO's are set up to fail.
So, where does that leave us relative to where companies should invest their scarce resource dollars in optimizing their growth trajectory? The information above could suggest that perhaps companies should consider other potential options including the option of hiring fractional or part-time expert CMO services, like those offered by CMO GROW, and Chief Outsiders and others that can bring a high-level of marketing know-how and guidance to the company.
Benefits of outsourcing
Outsourced marketing executives can bring many benefits to an organization in the following ways:
Part-time Chief Marketing Officers (CMO) represent the fastest way to grow your company, the lowest cost, and the lowest risk. Part-time CMO's are driven to demonstrate immediate and continual results, and they understand that if they don't, they will (and should) be terminated. Part-time or fractional CMO's are not like lawyers, and at least for CMO GROW CMO's, we will excuse ourselves if, in the "unlikely event," we are not driving real revenue growth.
Experienced outsourced marketing executives can quickly spot trends, gaps, and holes in company sales and marketing strategies and will bring years of experience in "actually growing businesses." This growth experience and perspective provide enormous value to bring focus and effort to the highest ROI marketing activities.
Executive outsourcing is much more effective and more economically viable, then hiring an agency or in-house executive. Companies like CMO GROW can quickly assemble a group of their colleagues to brainstorm and workshop growth challenges of their clients. CMO GROW clients benefit from the collective whole and strength of its executive
Demand for competent and experienced and Chief Sales and Marketing executives is high, finding and winning the "recruiting game" can seem like "Mission Impossible" and if you do happen to find the right-fit candidate, a competitive compensation package will be required. An outsourced CMO costs a fraction of the hiring price and allows you to invest in profitable growth programs rather than high salaries and compensation packages.
Forward-thinking companies understand that an outsourced CMO (for hire) is an innovative and sustainable alternative and competitive advantage. Business growth and success are tied to creating and executing effective growth plans. Successful companies are intentional in planning and implementing their strategies.
Why Companies Fail
Growth companies need to understand and audit risk factors associated with their business model. CB Insights recently publish research prioritizing the "Top 20 Reasons Companies Fail", these mistakes can be avoided with a cautious approach and a willingness to confront the brutal facts. Companies need an outsider who will audit and provide frank and real feedback. Companies like CMO GROW, Chief Outsiders, and others are well equipped to handle this punch list of items, and they can function in many ways, as a part-time member of the executive staff, or in an advisory role, similar to the way board members advise and guide companies.
Once a company has checked the boxes and pass the audit, they need to get revenue flowing as soon as possible. Revenue is the oxygen that determines their wellness and growth potential. At this point, companies need hard-charging sales and business development resources to convert opportunities. And if they haven't already, they need to get busy building their digital strategy and integrated multichannel programs and campaigns. While these tasks are critical and can be challenging, they don't require a seasoned or expensive, full-time CMO.
Conclusion
Timing plays a vital role in business, getting the right C-suite executives into the proper function at a company (especially CMO) at the correct inflection point of its life-cycle, whether as a new hire or through the new fractional or part-time model can be game-changing.
The critical performance results, ultimately revenue, for the CEO, the shareholders, and the customers will determine your future success. For me, helping clients think through the effect and impact of alignment with marketing, sales, and operations within their organization is most satisfying, and the primary reason I founded CMO GROW.